[unitegallery ihtti]
IHTTI School of Hotel and Design Management er en af Schweizisk og verdens førende Hotel Management skoler. Har forberede de studerende sig til en ledende karriere i den internationale hotelbranche.
Skolens tidligere studerende er et levende bevis på at skolen er af absolut verdensklasse, da mange af dem har nogle af verdens mest succesrige hotelkarrierer. Studerende fra IHTTI School of Hotel and Design Management har ikke kun fået en international karriere, men har også drevet nogle af Skandinaviens førende hoteller.
Skolens kombination af Hotel Management og Design betyder, at studerende bliver kreative ledere, der lærer at udvikle nye koncepter, fremføre og skabe nye ideer og drive en organisation fremad. IHTTI tilbyder sandsynligvis Schweiz den mest spændende og unikke hoteluddannelse.
IHTTI-skolen for Hotel og Design management har beliggenhed i Caux, som ligger over Montreux og Genèvesøen lige i hjertet af Schweiz og skisportsstedet Leysin.
Program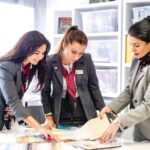 Hotel and Design Management – uddannelsen for fremtidens kreative ledere. En uddannelse med fokus på hospitality management og design. Uddannelsen på SHMS er udviklet i samarbejde med nogle af hotelbranchens førende repræsentanter. Når man sp...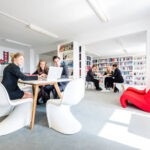 Lær at designe og drive en virksomhed Dette program giver de studerende mulighed for at studere videre og blive den næste generation af Luxury Hospitality Managers. Det unikke ved programmet er muligheden for at udvikle en skarp forståelse af design me...
Skolens officielle partnere er: