César Ritz, grundlæggeren af ​​det velkendte Ritz Paris-hotel, beskrives ofte som "King of Hoteliers, Hotelier to Kings". Selvom det ville være en stor udfordring at efterligne Ritzs fantastiske karriere, kan motiverede studerende få adgang til hans filosofi og en uddannelse i verdensklasse, skabt af de egenskaber, der udgør Ritz-hoteller i dag.
Overlegen uddannelse, der får dig til at skille dig ud
De akademiske programmer som tilbydes er baseret på Cesar Ritz filosofier og værdier, hvilket gør det muligt for de studerende at opnå de samme karakterer. Masteren omfatter turisme, hospitality og iværksætteri. Programmet er valideret af berømte University of Derby (UK). Programmet kombinerer omfattende akademisk uddannelse såvel som praktisk erfaring i form af internships, som er designet til at give enestående forståelse af hospitality og en bred praktisk forståelse. Du vil virkelig lære og forstå Cesar Ritz moto og kendte udtryk "kunden har alltid ret!".
Med "Master of Arts in Entrepreneurship"-programmet, som omhandler den globale hospitality- og turistindustri, får du en dyb forståelse af at udforske innovative forretningsmuligheder og opretholde en bæredygtig og succesrig forretning.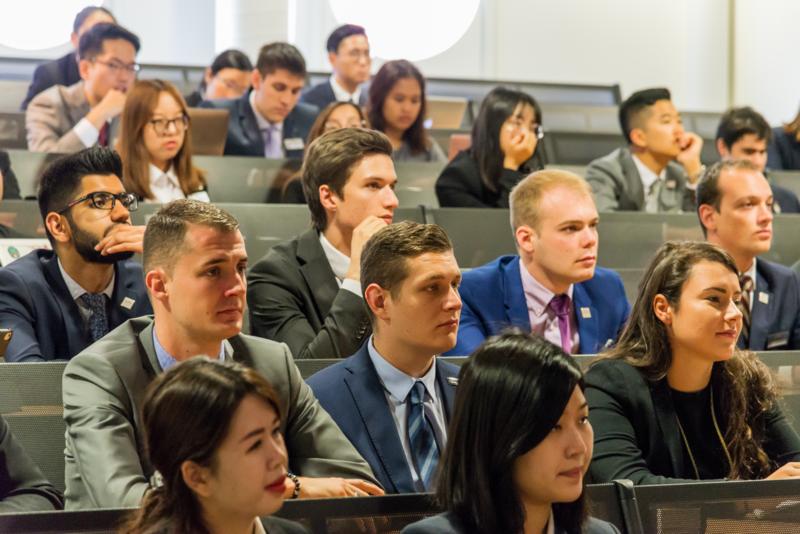 Programpartnere
Kontakten med virkeligheden og muligheden for at tilbyde en uddannelse med direkte forbindelse til det, arbejdsgivere kræver, er noget, der kendetegner uddannelsen inden for SEG-Swiss Education Group. På César Ritz Colleges udvikles og leveres programmerne i samarbejde med:
Master: Entrepreneurship for the Global Hospitality and Tourism Industry, – 1 år hvoraf 6 måneder er praktik
En master fra César Ritz giver den studerende det ekstra tip, der er nødvendigt for at nå den absolutte top. Programmet er en moderne master og ledes i samarbejde med University of Derby i England. De studerende vil være meget godt forberedt på at påtage sig lederstillinger, men også til at tackle de nuværende udfordringer fra store globale virksomheder.
Ansøgningskriterier:
Bachelor eksamensbevis
Tilsvarende engelsk TOEFL iBT 80 eller IELTS 6.0
Motivationsbrev
CV
Kopi af gyldigt pas