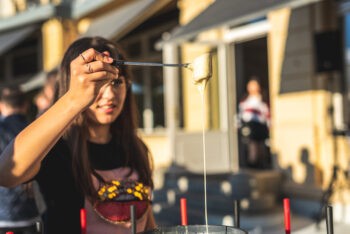 Efter et udfordrende år er vi begejstrede for endelig at have fået tilladelse fra de schweiziske myndigheder til at vende tilbage til de fulde fysiske klasser.
Fra den 26. april tilbydes al undervisning på samtlige vores programmer nu ansigt til ansigt på vores smukke campusser over hele Schweiz. Dette forventes at fortsætte gennem forårssemestret såvel som efter sommerferien for hele efterårssemestret.
Skoler fortsætter med at tage forholdsregler for at indeholde pandemien, studerende bærer masker, PCR-test udføres, når de forlader campus i over 48 timer, daglige febertest udføres også for studerendes og læreres sikkerhed. I spisesalen er der to personer pr. bord, og der er indført ekstra hygiejneregler for håndtering af mad og forsyninger.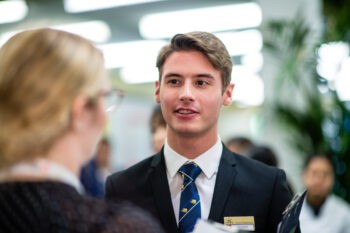 Vi ser frem til fremtiden, og de fleste ting er ved at vende tilbage til det normale. Hvad angår industrien som helhed, står vi naturligvis over for en række udfordringer. Turistsektoren har på den anden side haft en fantastisk vækst i flere årtier, og mange tror på en hurtig genopretning og tilpasning, hvor der vil være plads til professionelle og passionerede medarbejdere.