Vil du opbygge en international karriere inden for luksushotelbranchen? Swiss Education Group (SEG) giver udvalgte danske studerende eksklusive 40%-stipendier til at studere Hospitality Management (BA) på Schweiz' anerkendte César Ritz Colleges Switzerland.
Læs mere om danske studerende,  der studerer i Schweiz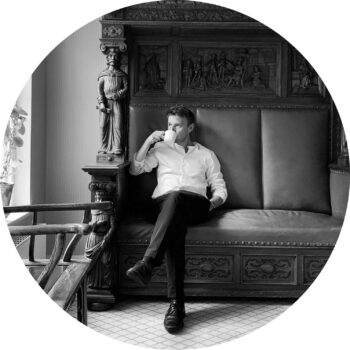 Arbejd med de mest prestigefyldte brands
Rasmus: Bachelor i Hotel & Tourism Management, 1. år. Karriere- og praktikambassadør på Student Ambassador Forum
Schweiz har en enestående og højt udviklet gæstfrihedskultur. Derfor kan det at have en schweizisk uddannelse åbne døre til nogle af de bedste luksus brands globalt. Jeg blev for eksempel accepteret til at mit første praktikophold på det 5-stjernede Dolder Grand Hotel i Zürich. Jeg tror, det vil være et utroligt skridt i min karriere og være med til at forme min fremtid.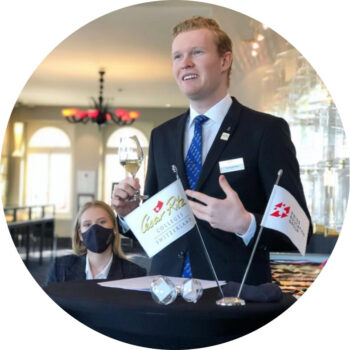 Udforsk 'The World of Luxury'
Daniel: Bachelor i Hotel & Tourism Management, 2. år. Formand for César Ritz Wine Club
Gæstfrihed er mere end blot at arbejde på hotel eller restaurant. Gennem min uddannelse har jeg opdaget den spændende verden af vin- og champagnekonkurrencer. Det føltes glædeligt at sælge en $4500 flaske La Tâche under mit første praktikophold. Præstationen må dog klart deles med mit støttende universitet, der altid skaber fantastiske og motiverende læringsbetingelser.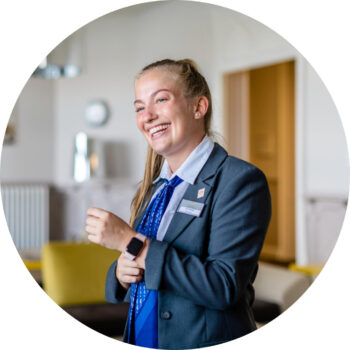 Rejs rundt i det storslåede Schweiz i din fritid
Mette: Bachelor i Hotel & Tourism Management, 2. år. Formand for Student Ambassador Forum
Mine klassekammerater og jeg elsker at udforske Schweiz og forskellige nabolande som for eksempel Italien eller Frankrig i weekenderne.

Jeg tror ikke, at mange danskere ved, hvor smuk denne region egentlig er. Mine venner og familie kommenterer konstant på mine opslag på sociale medier og siger, hvor utrolig smukt alt ser ud!
En All-inclusive oplevelse
Studieafgifterne for uddannelsen dækker:
Uddannelse af højeste kvalitet
Kost og logi på skolen
Alt det nødvendige studiemateriale
En række forskellige elevaktiviteter
César Ritz Colleges uniform
iPad & meget mere!
Gå ikke glip af denne enestående mulighed – Studer i Schweiz med 40% rabat!
Bacheloruddannelser og Masteruddannelser på César Ritz Colleges er godkendt af SU styrelsen.
Kontakt os nu for at lære mere om din berettigelse til at modtage et stipendium på 40% til din bacheloruddannelse på César Ritz Colleges. Ansøgningen lukker den 30. juni. Start din ansøgning i dag