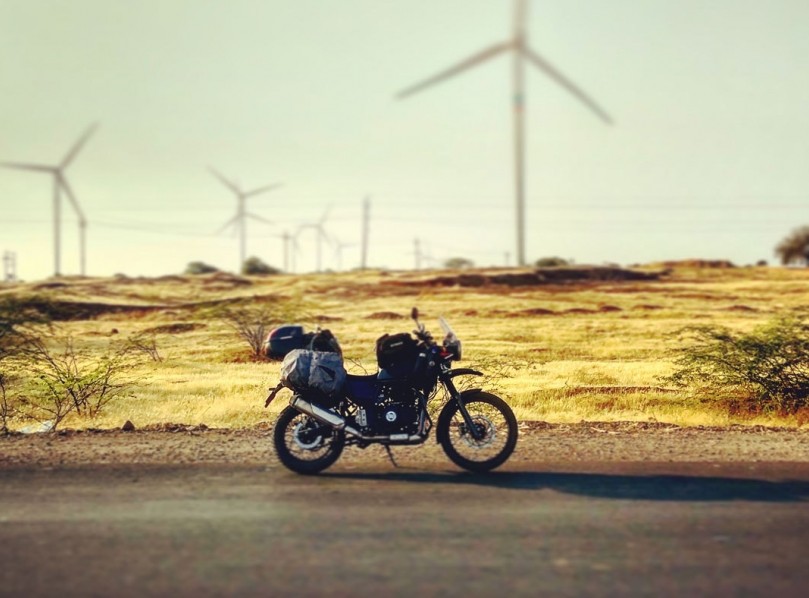 César Ritz Colleges dimittend Binny Varghese gik på en 100-dages motorcykeltur over Indien for at lære så meget som han kunne om kaffe i sit hjemland. Vi talte med ham for at finde ud af, hvad han afdækkede, og hvordan han blev kendt som Barista på en cykel.
Hvad gav dig ideen til at cykle rundt i Indien på jagt efter god kaffe?
Folk i Indien normalt drikker instant kaffe. Jeg troede, det var virkelig ganske trist, fordi Indien er den 6. største producent af kaffe i verden, men vi eksporterer det meste af vores kaffe. Jeg ønskede at se for mig selv for at forstå, hvorfor det var så svært at finde en stor kop kaffe i dette land.
Hvad opdagede du om kaffe på din rejse?
På mine rejser var det fantastisk at afdække de mange forskellige myter, der omgav kaffe. Da jeg rejste i det nordlige Indien, sagde folk, at hvis du drikker kaffe, ville din hud blive mørk.
Jeg mødte folk i øst og nord, der troede, at hvis du drikker kaffe, bliver du lidt gal, og mange andre troede, at på grund af koffein i kaffe, efter at have drukket det, ville du ikke være i stand til at sove (selvom det faktisk indeholder den samme mængde som te)
På mine rejser var det fantastisk at afdække de mange forskellige myter, der omgav kaffe.
En masse mennesker var overbevist om, at kaffe var en drink kun for de rige.
Hvordan vil du beskrive en god kop kaffe?
Det hele afhænger af dine personlige præferencer. Ideen er at prøve så meget kaffe som muligt for at finde ud af, hvad din er, men uanset hvad, skal det være frisk kaffe – når den er frisk, er det det bedste i verden. Når jeg siger "frisk", mener jeg for nylig ristet og friskkværnet. Den bedste kop kaffe er en myte. Den findes ikke. Dette skyldes, at den bedste kop kaffe til dig vil være anderledes sammenlignet med den bedste kop kaffe til mig.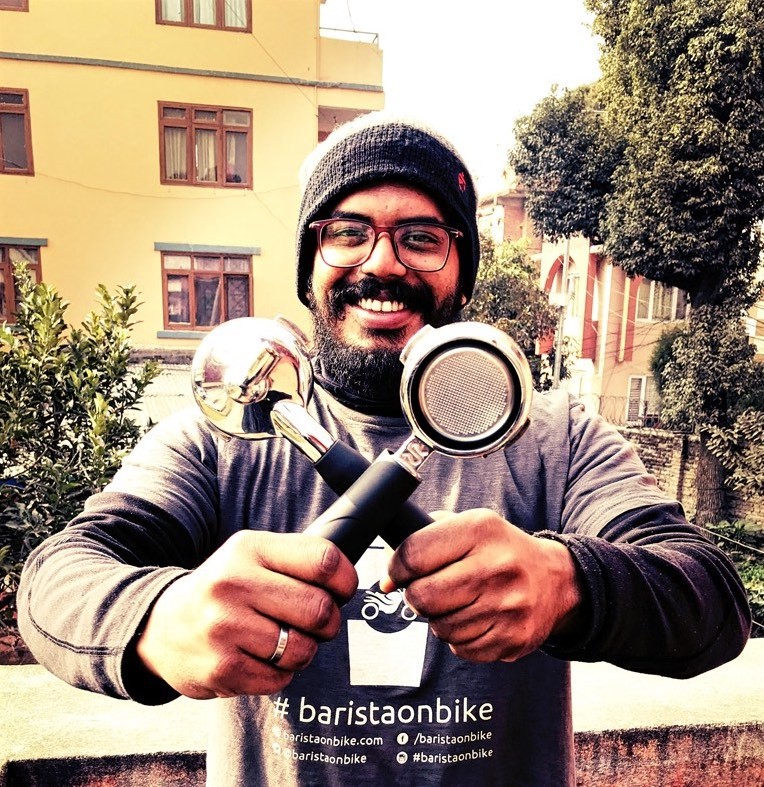 Har du altid ønsket at arbejde i gæstfrihed?
Min kærlighed til mad startede, da jeg var lille, ved at hjælpe min mor i køkkenet. Jeg begyndte at arbejde som kok omkring 11 år siden, da jeg var i college. På det tidspunkt i Indien skulle de fleste kokke ikke gå ud og møde gæsterne. Dette har nu ændret sig, men jeg havde en passion for mennesker og interaktion med gæsterne tidligt, så jeg besluttede at bevæge mig i retning af Mad og Drikke service med fokus på træning.
Hvad var dit ansvar, da du arbejdede som uddannelses- og innovationschef hos Coffee Equipment and Machine Company?
Virksomheden beskæftiger sig med kaffeudstyr og maskiner i Indien. Jeg uddannede baristaer samt underviste og trænede mennesker, der vovede sig ind i kaffeiværksætteri. Jeg ville rådgive virksomhedsejere om, hvilke maskiner de skulle købe, og hvordan man griber deres markedsføring og økonomi. Jeg leder også træningsværkstederne og giver indledende instruktioner til internt personale.
Hvordan har denne holdning formet din kærlighed til kaffe i Indien
Det endelige mål er at opbygge et stærkt fællesskab af kaffe i Indien, der er forbundet med deres passion.
Den rolle, der er fastsat for en masse eksperimenter med kaffe og maskineriet og de åbnede muligheder for at rejse oversøisk for messer og kaffe arrangementer.
Hvad bliver det næste for Barista på en cykel?
Jeg vil gerne tage en anden tur. Den næste rejse kunne handle om folkene bag kaffescenen, mere om, hvordan det gøres, hvordan folk lægger deres hjerte og sjæl ind i kaffe. Jeg gjorde min første Barista på Cykel-tur i Indien og Nepal, så næste gang jeg gerne vil gå endnu længere, måske gå til den østlige side af Indien, hvor kaffe dyrkes. Vigtigst er dog, jeg vil netop udforske mere om kaffe på min motorcykel.
Lige nu er jeg vært for Indiens eneste kaffepodcast, Coffee Protocol. Jeg laver også online kaffetræning, konsulterer nye kaffevirksomheder og hjælper indiske kaffefarme med efterbehandlingsmetoder. Måske er det mest spændende, at jeg skal til at udgive den første dokumentar om kaffe-specialitet.
---
Om Binny Varghese
Binny Varghese dimitterede fra César Ritz Colleges Switzerland med en Bachelor of Arts in Hotel Management. Mens han arbejder på sin podcast Coffee Protocol, laver han også online kaffetræning, konsulterer nye kaffevirksomheder og hjælper indiske kaffefarme med efterbehandlingsmetoder. Hans snart udgivet dokumentarfilm om indiske specialitet kaffe er planlagt til at blive screenet i den kommende Speciality Coffee Association expo, der finder sted i New Orleans fra september 30 til oktober 2.
Nå ud til Binny på Instagram, hvis du er interesseret i kaffe- og kafferådgivning eller træning, og følg ham for at holde trit med hans kaffeeventyr!